Compatible with 2/3" to 1.1" (max.) large image sensor cameras
FUJINON HF-XA-5M series is designed for "4DHR" and compatible with IMX250 high performance CMOS image sensor (2/3″, 5 megapixels, 3.45µm pixel pitch).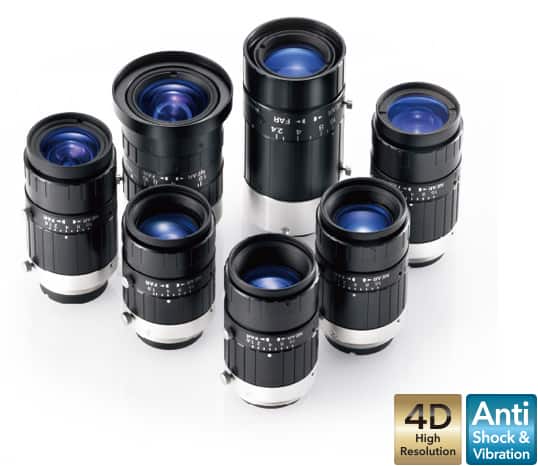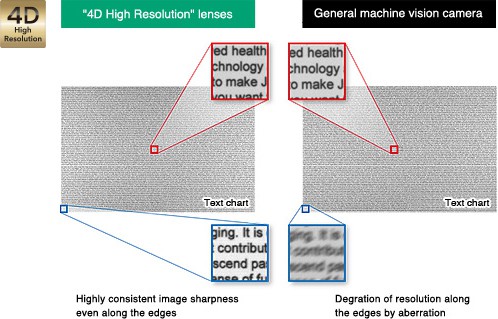 Minimizing degradation of resolution even when the shooting distance or aperture is changed
General machine vision camera lenses exhibit problematic degradation of resolution when the shooting distance or aperture is changed. FUJINON HF-XA-5M features high performance "4D HR" to minimize such degradation.
It maintains a highly consistent image sharpness from the center to the edges, while mitigating degradation of resolution caused by changes in the shooting distance or aperture. This enables consistent delivery of high-resolution images under a wide variety of installation and shooting conditions.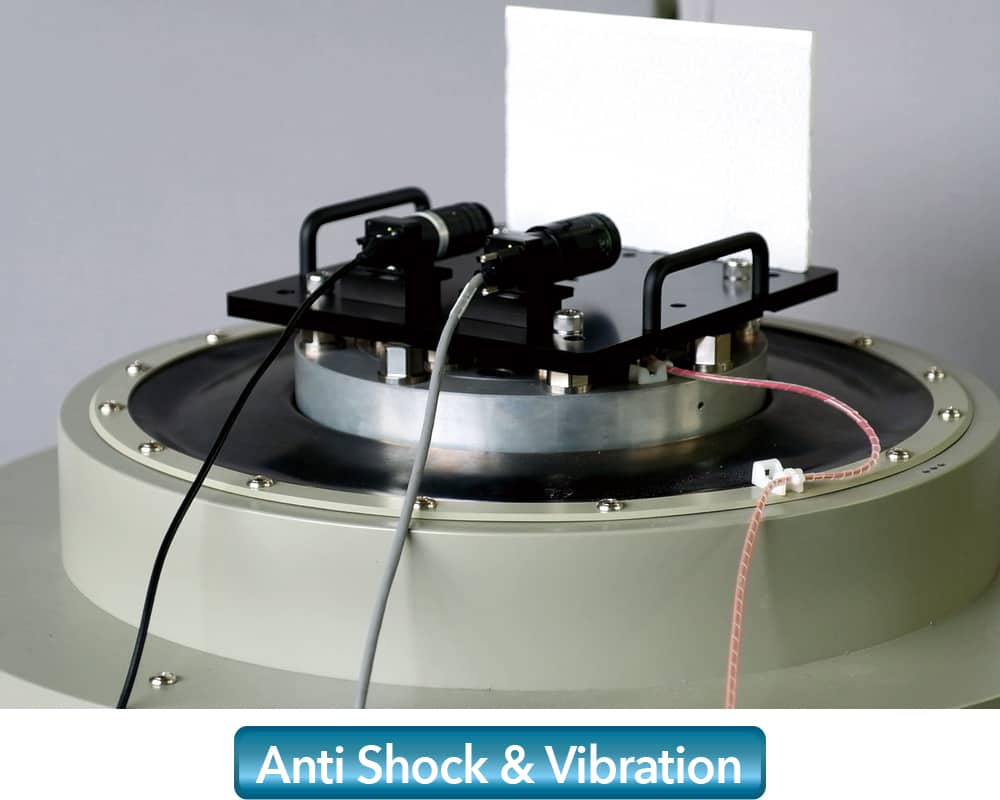 Anti-shock & vibration design
Our unique mechanical design* realizes anti-shock and vibration performance compatible with various installation environments.
* Patent Pending
* Only the HF6XA-5M and HF50XA-5M are equipped with Anti Shock & Vibration.
[photo] Lenses being tested on plates of vibration machine
【Compliant with IEC60068-2-6】
Vibration frequency of 10-60Hz (amplitude of 0.75mm), 60-500Hz (acceleration of 100m/S2)
Sweep frequency of 50 cycles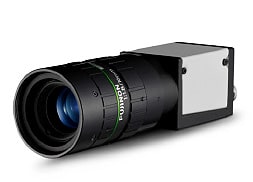 Despite being high resolution lenses, the HF-XA-5M series is the best for use with small machine vision cameras.
6mm:φ39mm
8mm/12mm/16mm/25mm/35mm:φ29.5mm
50mm:φ33mm
Selectable three locking holes
FUJINON HF-XA-5M series comes with three locking holes each for the iris and focus. They are located on the lens barrels, allowing you to select the optimum holes for your needs.