Advanced performance and flexibility
Building on the field proven technology and performance of DALSA's X64 frame grabbers, the X64 Xcelera™ Series leverages the PCI Express (PCIe) platform to bring traditional image acquisition and processing technology to new levels of performance and flexibility.
The PCIe point-to-point host interface allows simultaneous image acquisition and transfer with little intervention from the host CPU.
The X64 Xcelera -CL LX1 Base is a cost effective frame grabber based on the PCI Express x1 interface. Fully compliant with Camera Link (V. 1.20) specifications, the Xcelera-CL LX1 supports single Base cameras and can acquire images from a wide variety of multi-tap area and line scan, color and monochrome cameras.
The Xcelera-CL LX1 Base is built within DALSA's Trigger-to-Image Reliability technology framework and combines acquisition and external control signals on a single PCIe slot. Trigger-to-Image Reliability leverages DALSA's hardware and software innovations to control, monitor and correct the image acquisition process from the time that an external trigger event occurs to the moment the data is sent to the host, providing traceability when errors do occur and permitting recovery from those errors.
Our advantage: Free run-time licensing
All of the frame grabbers in the Xcelera series are supported by DALSA's Sapera™ Essential software package. Sapera Essential is a cost-effective machine vision software toolkit that bundles board level acquisition and control with advanced image processing capability, featuring 1D/2D barcodes, OCR, pattern finding, color analysis, blob analysis and lens correction tools.
Sapera Essential is designed to deliver the critical functionality needed to design, develop and deploy high-performance machine vision applications while significantly lowering deployment costs.
Fully supported by Sapera™ vision SDK
When combined with a compatible Teledyne DALSA frame grabber, standard Sapera Processing run-time licenses are offered at no additional charge. Sapera Processing is at the heart of Sapera Vision Software, delivering a suite of image processing and analysis functions. These functions include over 400 image processing primitives, barcode tools, pattern matching tools (both area-based and edge-based), OCR, color and blob analysis, measurement, and calibration tools for perspective and lens correction. The standard tools run-time license includes access to image processing functions, area based (normalized correlation based) template matching tools, blob analysis, and lens correction tools.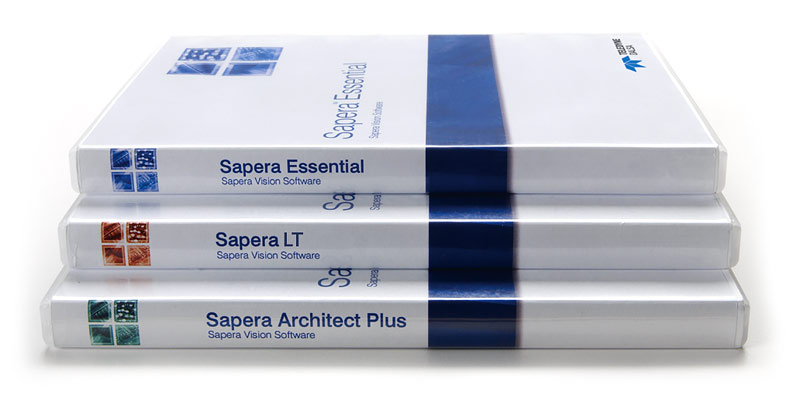 | Document | Type |
| --- | --- |
| Xcelera-CL LX1 Base Datasheet | PDF |
| Xcelera-CL LX1 Base User Manual | PDF |
| Xcelera Family EU ROHS Declaration | PDF |
| Xcelera-CL LX1 Material Composition Product Declaration | PDF |