MVTec HALCON is the comprehensive standard software for machine vision with an integrated development environment (HDevelop) that is used worldwide.
It enables cost savings and improved time to market. HALCON's flexible architecture facilitates rapid development of any kind of machine vision application.
It serves all industries, with a library used in hundreds of thousands of installations in all areas of imaging like blob analysis, morphology, matching, measuring, and identification.
The software provides the latest state-of-the-art machine vision technologies, such as comprehensive 3D vision and deep learning algorithms.
The software secures your investment by supporting a wide range of operating systems and providing interfaces to hundreds of industrial cameras and frame grabbers,
By default, MVTec HALCON runs on Arm®-based embedded vision platforms. It can also be ported to various target platforms. Thus, the software is ideally suited for the use within embedded and customized systems.
3D GRIPPING POINT DETECTION
HALCON 22.11 combines 3D vision and deep learning for the first time. The 3D Gripping Point Detection can be used to robustly detect surfaces on any object that is suitable for gripping with suction. In contrast to classic bin-picking applications, the 3D Gripping Point Detection is a CAD-less approach, hence no prior knowledge of the respective objects is required. This increased flexibility opens up completely new application fields, such as those in the logistics industry or warehouses.
NEW DATA TYPE "MEMORY BLOCK"
As of HALCON 22.11, users can store and transfer binary data (e.g., images) in HALCON as well as further process it with other applications. This increases the software's compatibility with machine communication protocols, such as OPC UA or image acquisition interfaces.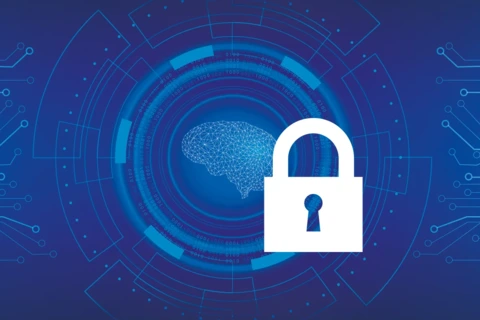 PROTECTION OF TRAINED DEEP LEARNING MODELS
For machine vision applications, the protection of intellectual property is getting more and more important. This is particularly relevant in the field of deep learning. The special aspect regarding this technology is that compared to traditional methods, the quality depends not only on the algorithm itself but also significantly on the quality of the training data. A large part of the effort of deep learning applications is in collecting the data and training the models. Therefore, HALCON 22.11 includes a new encryption mechanism for HALCON data types. One major use case is the encryption of deep learning models. This allows customers to protect their investment and know-how. Thanks to this, it is ensured that only authorized users can use and view their deep learning model.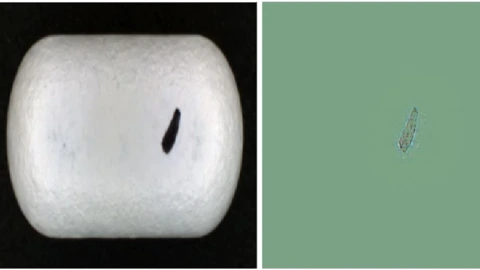 BETTER TRACEABILITY OF DEEP LEARNING DECISIONS
A heatmap gives an indication of which areas of an image were decisive for the result of the deep learning model's classification. This can shed more light into the black box of deep learning, thereby increasing the traceability of corresponding processes. Guided Grad-CAM is a new method that now provides even more precise clues as to which regions of the image are relevant for the decision made by the deep learning network. For example, misclassifications can be investigated more precisely in a post-processing step.
With HALCON 22.11, MVTec expands the licensing possibilities by adding the option to license HALCON via a network. A license server allows the use of floating licenses. Here, developers share a predefined number of licenses using a network connection. Customers benefit from cost savings due to multi-usage and greater flexibility in user allocation, developers enjoy greater independence and flexibility regarding their work location.
Especially for distributed or remotely working development teams, this is the perfect way to effectively make use of HALCON's powerful machine vision algorithms. Besides this, the new mechanism enables users to work in virtualized environments without permanent physical host ID.