Compact, Plug and Play Blue Laser Modules
Configure the right blue laser module for your application from a wide range of laser module platforms with wavelength, beam shape, output power, and electronic options. ProPhotonix' innovative design and tight tolerances in production ensure reliability and maximum lifetime.
ProPhotonix' compact blue laser modules at 450nm laser and 488nm provide an ideal solution to a wide variety of applications including alignment, projection and display, 3D printing, bio-fluorescence spectroscopy, and confocal microscopy, particle measurement and metrology. As a laser diode distributor as well as a Laser module manufacturer, ProPhotonix has access to the latest in laser diode technology and a wide range of high-quality laser diodes available. All of our laser modules are designed for compactness, ease of use, and integration into your system. Many of our laser modules can be configured to output blue laser light. Select from the product ranges below to download a datasheet.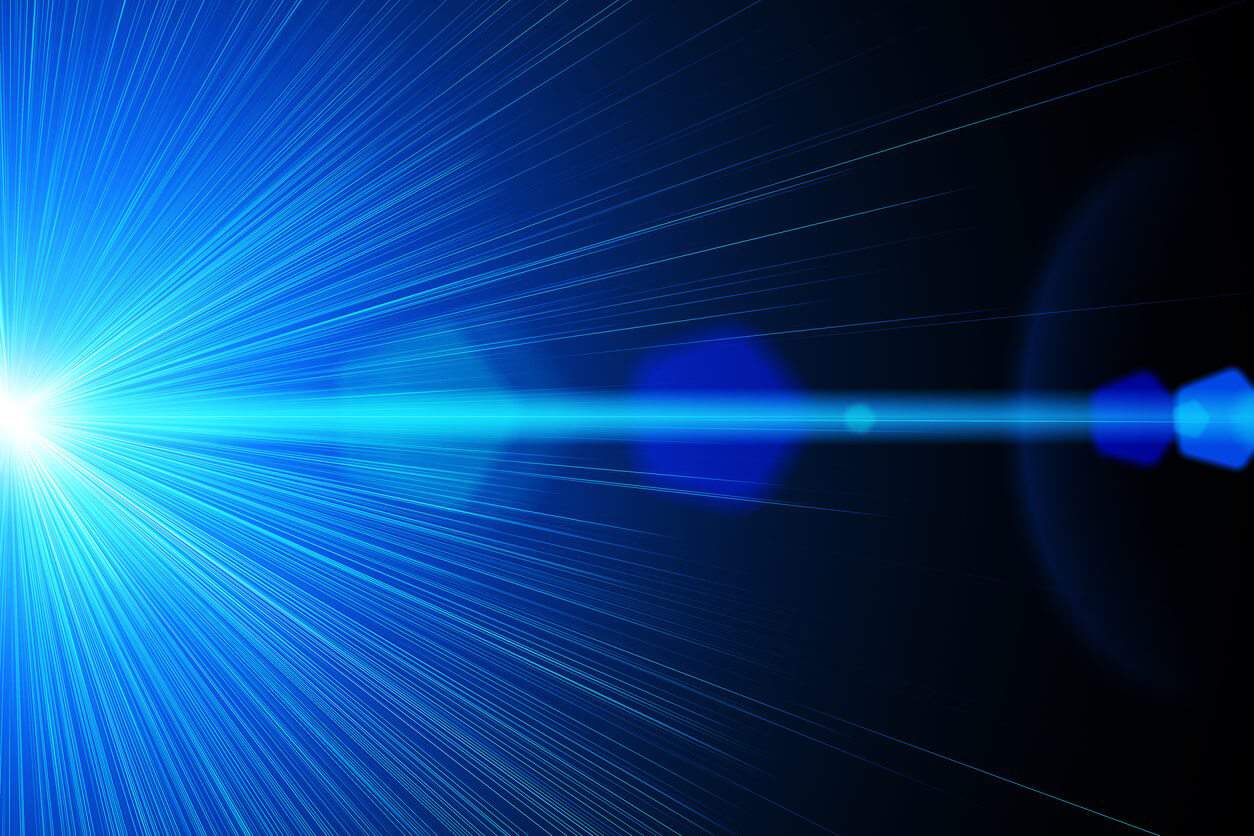 | Laser Module Range | Wavelengths | Output Power | Beam Shape | Individual Models |
| --- | --- | --- | --- | --- |
| PROdigii Digital Laser Modules | UV (405nm) Blue or blue-violet (450-500nm) Green (510-530nm) Red (630-740nm) IR (>780nm) | >100mW | Elliptical (typical aspect ratio 1.5:1.0) Line | PROdigii Digital Laser |
| 3D PRO (Structured Light) Lasers | UV (405nm) Blue or blue-violet (450-500nm) Green (510-530nm) Red (630-740nm) IR (>780nm) | <1mW 1-5mW 5-20mW 20-100mW >100mW | Elliptical (typical aspect ratio 1.5:1.0) Circular (aspect ratio <1.2:1.0) Line Other (cross, grid, multiple line, etc) | 3D PRO™ Laser |
| 3D PRO Mini (Structured Light) Lasers | UV (405nm) Blue or blue-violet (450-500nm) Green (510-530nm) Red (630-740nm) IR (>780nm) | <1mW 1-5mW 5-20mW 20-100mW >100mW | Elliptical (typical aspect ratio 1.5:1.0) Circular (aspect ratio <1.2:1.0) Line Other (cross, grid, multiple line, etc) | 3D PRO™ Laser Mini |
| 3D PRO (Adjustable Focus) Laser | UV (405nm) Blue or blue-violet (450-500nm) Green (510-530nm) Red (630-740nm) IR (>780nm) | <1mW 1-5mW 5-20mW 20-100mW >100mW | Elliptical (typical aspect ratio 1.5:1.0) Circular (aspect ratio <1.2:1.0) Line Other (cross, grid, multiple line, etc) | 3D PRO Adjustable Focus |
| Industrial Laser Modules | Blue or blue-violet (450-500nm) Green (510-530nm) Red (630-740nm) IR (>780nm) | <1mW 1-5mW 5-20mW 20-100mW | Elliptical (typical aspect ratio 1.5:1.0) Circular (aspect ratio <1.2:1.0) Line Other (cross, grid, multiple line, etc) | Industrial Laser Modules Industrial Adjustable Focus Laser |
| Compact Laser Modules | Blue or blue-violet (450-500nm) Green (510-530nm) Red (630-740nm) IR (>780nm) | <1mW 1-5mW | Elliptical (typical aspect ratio 1.5:1.0) Line Other (cross, grid, multiple line, etc) | Compact Laser Modules |
| Photon Laser Modules | UV (405nm) Blue or blue-violet (450-500nm) Green (510-530nm) Red (630-740nm) IR (>780nm) | <1mW 1-5mW 5-20mW 20-100mW | Elliptical (typical aspect ratio 1.5:1.0) Circular (aspect ratio <1.2:1.0) Line Other (cross, grid, multiple line, etc) | Photon Laser Modules |