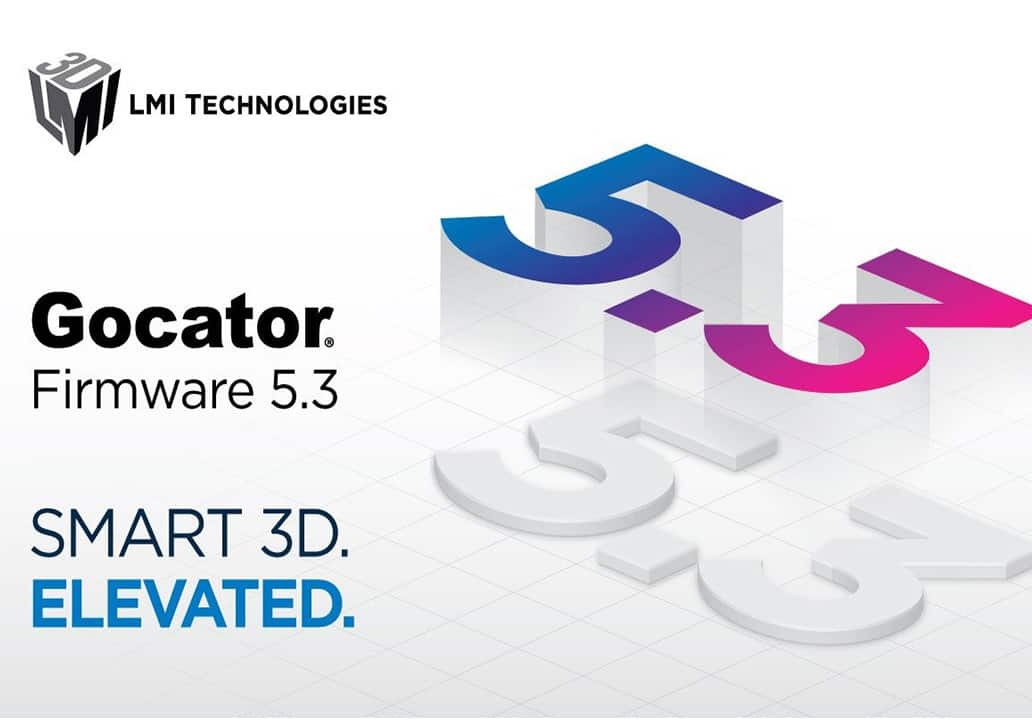 Gocator® firmware 5.3 is now available for download from the LMI FTP.
The latest firmware version includes optical character recognition, barcode reading, and a number of new built-in surface and profile measurement tools for even greater performance and control.
Major Developments in 5.3
Surface OCR (Optical Character Recognition)
Recognize and extract a string of text from surfaces, using either 3D height map scan data or 2D intensity scan data. Surface OCR adds a valuable tool for inspection applications that decode flat or embossed characters in markets such as automotive (stamped parts), battery and packaging (track and trace), and rubber & tire sidewall (DOT codes). The Surface OCR tool only runs on GoMax® Smart Vision Accelerator.
Surface Barcode
Read data encoded in 1D (linear) and 2D barcodes from surface data, without the need for 2D vision cameras or specialized barcode readers. Supports 14 different barcode types including Data Matrix and QR.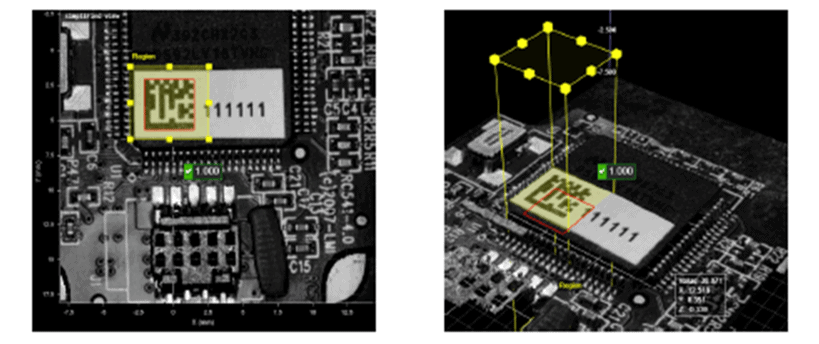 Surface Mask
Extract an area of a surface to focus on complex regions of interest and increase measurement control. Supports circular, elliptical, rectangular, and polygon mask regions
Profile Template Matching
Compare profiles to a master template and easily detect defects or nonconformity, even when the part shape is complex and orientation is variable.
Profile Circle Radii
Measure radii at user-defined angle steps on irregular circular shapes (allows you to determine the deformation value of imperfect circles).
Surface Direction Filter
Filter out noisy data by direction, without having to set a height threshold (especially useful for scanning shiny parts, for example in electronics applications).
Surface Arithmetic
Compare or combine two input surfaces and perform preset logic and arithmetic for inspection using frame-to-frame masking, difference image, and more.
Profile Line Advanced
Generate industry-standard roughness parameters of target objects.